The Tensor Networks mini-course is now over.
Thank you all for comming!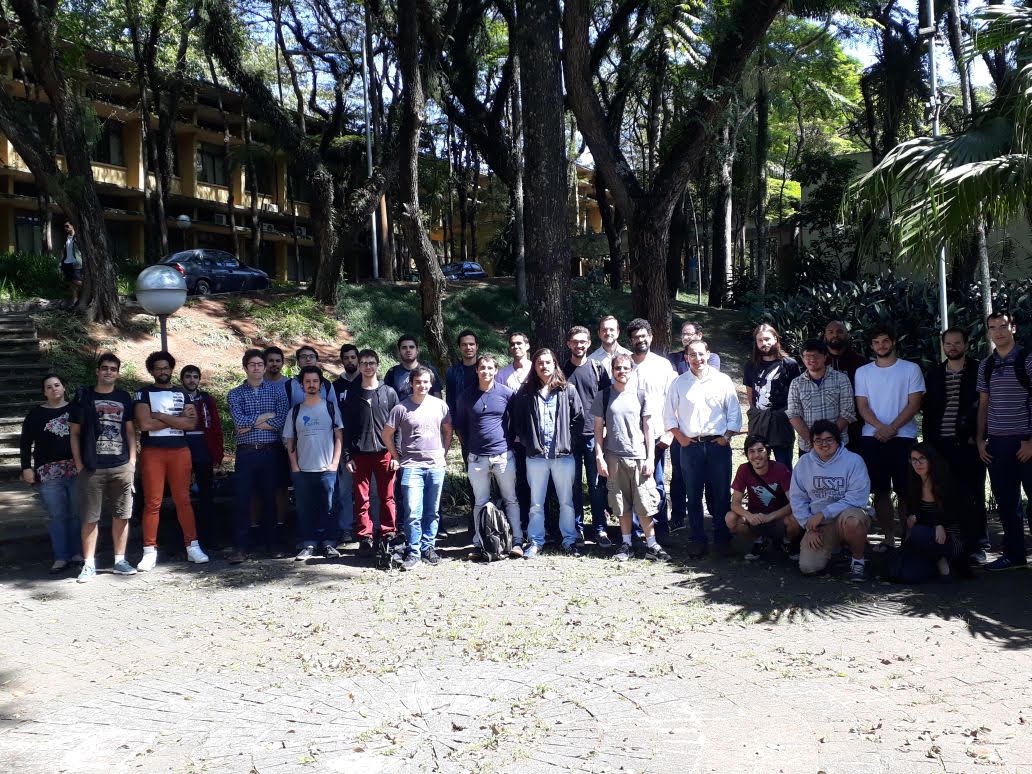 Here are the course PDFs and codes:
- Day 2: 
    - Slides
    - Tutorial
    - Tutorial code ZIP file
- Day 3: 
   - Slides.
- Day 4:
   - Slides. 
- Day 5:
   - Slides.
Older information:
Here you will find information about the Mini-course on Tensor Networks and Applications. 
- The course will take place between 16/04 - 20/04. 
- Below you will find the detailed schedule. 
    - The lectures will be held at 10:00 AM, in Auditório Abrahão de Moraes, at the Physics Institute at USP. 
    - Here are the coordinates: 

            https://goo.gl/maps/76uwECyMSFk
    - On the first day (monday, 16/04), let us please meet on the Auditorium at 9:45 AM.
    - All additional information will be provided on the first day, including details of the hands-on activities.
- We encourage the presentation of posters, although that is not mandatory for participation. 
- Any questions, please contact Gabriel T. Landi (gtlandi@if.usp.br) or Luis Gregório Dias (luisdias@if.usp.br). 
- Here are some lodging suggestions: 
  - The "Flat Econômico" is a cheap hotel which is walking distance from the Institute: 

         http://www.flateconomico.com.br/
  - Ibis Style Faria Lima is also a good choice, but you need a bus/subway/taxi/Uber to get to USP:

         https://www.accorhotels.com/gb/hotel-A1B6-ibis-styles-sp-faria-lima/index.shtml
  - Good prices can also be found on sites such as airbnb. 
- Enrolment of graduate students:
  - Graduate students from IFUSP and outside can enroll in the course to get credits. 
  - To do so, one needs to fill out a form provided by the  "Comissão de Pós-graduação". 
  - For additional information please see http://portal.if.usp.br/pg/